 You Can't Beat Our Gainesville Apartments With A Washer And Dryer In Unit!
The Pavilion on 62nd has the best Gainesville apartments with a washer and dryer in unit. They're not only affordable and spacious, but they also come with amenities you won't find anywhere else near campus!
In addition to a full-size washer and dryer, all of our apartments are furnished with everything you need to live well, including a flat screen TV. Plus, rent here is all inclusive, so you never have to pay bills for water, gas, Internet, or cable!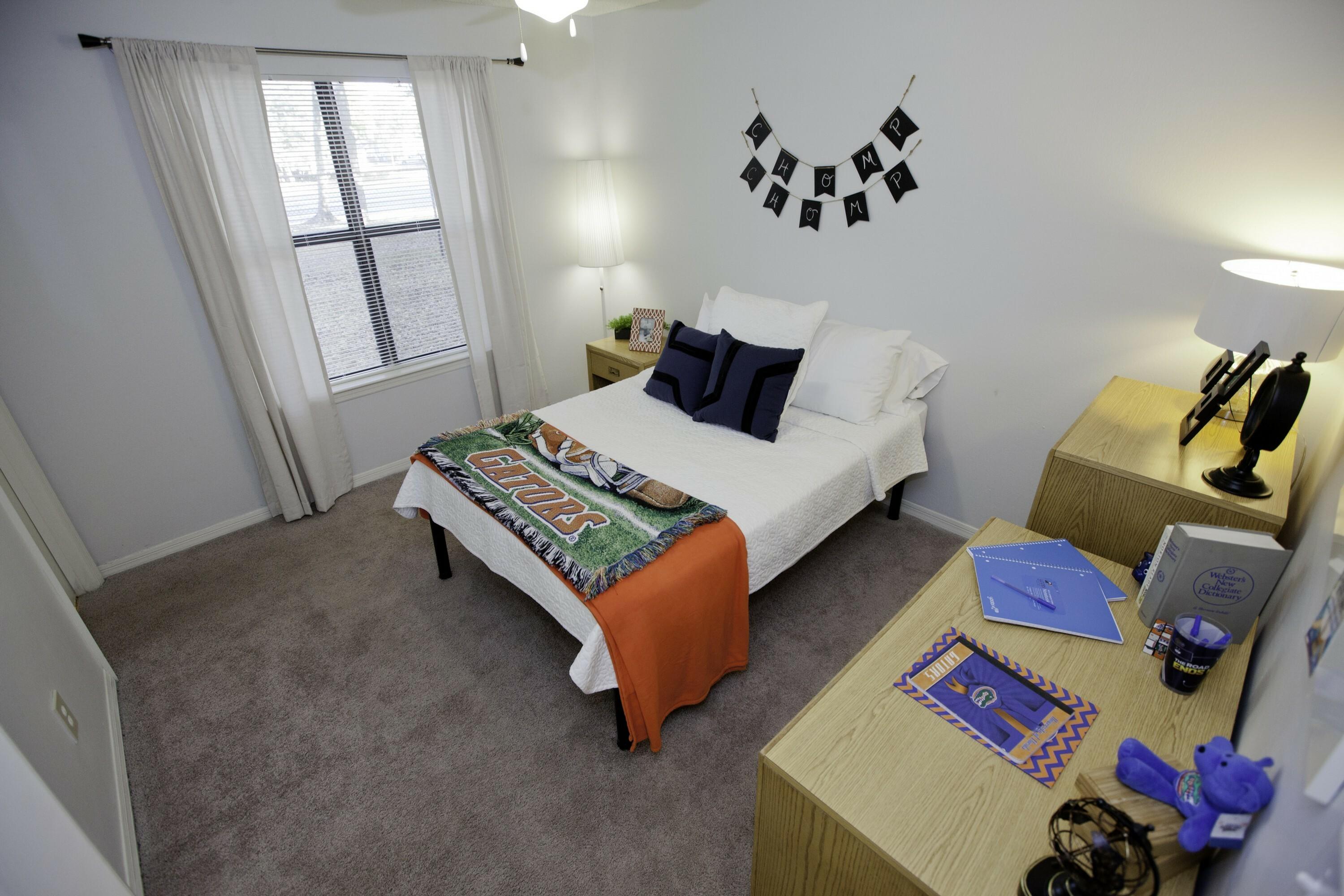 Our apartments have 2, 3, or 4 bedrooms, so whether you're flying solo or have a few roommates, you're sure to find
a floor plan that's perfect for your living situation
. Every apartment also has a modern kitchen with a dishwasher, an open living and dining area, updated bathrooms, walk-in closets, and a balcony.
Work Hard, Play Harder
As a housing community near UF, academic success is a priority for our residents. To help you achieve it, our on-site management and maintenance teams work hard to create a quiet, hassle-free living environment that lets you focus on your schoolwork. And our computer lab with free printing is a great alternative to noisy coffee shops or even your apartment, where distractions abound that can easily get you off task.
We offer parking for residents and guests, and we're also located along the direct bus route to UF and Santa Fe, making it super easy to commute to and from class.
Other
community amenities
include a 24-hour fitness center, 2 salt water pools and a spa, a sand volleyball court, lighted basketball courts, and racquetball courts. You'll never have to spend money on a gym membership as long as you live here!
Seeing Is Believing - Tour The Pavilion On 62nd
We know The Pavilion on 62nd has the best Gainesville apartments with a washer and dryer in unit— and we can prove it to you!
Contact us
today and schedule a personal tour.
We're happy to show you around our community, and tell you all the reasons it's so popular with students! And feel free to have a look at our
online photo gallery
before your visit.